Courses
---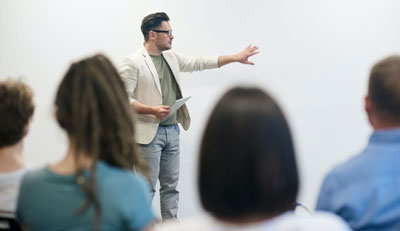 Six Months Online Short-Term Certification Course in "Supply Chain Management (CSCM)".
The Session will start from 4th Week of November 2022 The entire course and the Final Examination will be 'Online'.
Above professional course has been designed to impart practical insights to the participants into real life Supply Chain challenges and how to manage them effectively. The syllabus has been structured by Professionals with several decades of hands-on experience and expertise in both public sectors and private sectors including MNCs. The faculty is drawn from experts in industry, educational and professional institutions.
Detailed Prospectus is attached herewith for your reference.
A set of current and relevant text books will be issued to all Participants for each subject

For registration : https://forms.gle/ iTSYY9CfQD2jM9j99

After the registration we will send the Application form for the candidates to fill and submit along with the required documents. For any clarifications or queries you may contact: MR. NAGARAJ S.M. Mobile: +91 9900862486, +91 9972441466
---
Post Graduate Diploma In Supply Chain Management & Logistics (PGDSCM & L) & Post Graduate Diploma in Materials Management (PGDMM)
This prestigious professional course aims at preparing students for the senior level management position. The syllabus has been structured at par with IFPSM standards giving due consideration to the Indian economic environment. A Board of Studies consisting of leading personalities from academic and professional fields controls the courses at the national level. The faculty is drawn from experts in industry, educational and professional institutions in the country.
Admission : Twice Jan/July every year through entrance test and viva-voce
Prospectus: – Prospectus can be obtained from IIMM branches or Headquarter by payment of Rs 1,000/- in cash or by sending Bank Pay orders / DD of Rs 600/-  drawn in favor of 'IIMM NHQ Collection A/C' payable at Mumbai to NHQ address for downloaded prospectus).
OR
Cash deposit/NEFT
A/c name : IIMM NHQ Collection A/c
Saving Bank A/c no. : ICICI bank a/c no. 015101027881
Branch : Vashi
IFSC code: ICIC0000151
For transfer of funds, kindly send a cyber shot or screenshot of your transaction by sending a separate attachment. In case of cash deposit, pls send scan copy of the cash deposit slip. Pls send screenshot or scan copy by email to iimmedu@iimm.co.in
Admission start in Jan & July.
Eligibility Criteria
Any Graduate Degree from a Recognized University
Mode of Education ,Distance Education,Duration – 2 years – 4 semesters of 6 months each.
Total Course Fees Rs. 89,000/- in 4 Instalments. 

---
Graduate Diploma in Materials Management (GDMM) – 2 years Distance
Post Graduate Diploma in Materials Management (PGDMM) AICTE approved – 2 years Distance
Post Graduate Diploma in Supply Chain Management & Logistics (PGDSCM &L) – 2 year Distance
Professional Diploma in Stores Management (DSM) – 1 year Distance
For details please contact IIMM Bangalore Branch or may call at
9972441466 /   080- 25327251/52
Email : iimmbg@airtelmail.in / nagaraj.sm@iimmbangalore.org
For details on Course & Fee,  please click here